NEW ALBUM FROM
8TH DAY MUSIC LLC ARTIST
SCREWMANEW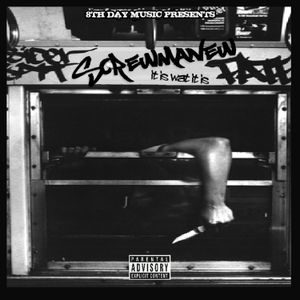 The newest of the New York City indie labels is doing its numbers
and one of those labels are 8th Day music LLC. With artist such as Apocalypse. Whom
been on the seen for years doing features with Master Ace, Babalu Machete, Canibus, and many more.
also under the 8th day music roster is ScrewManew. Breaking Through the music industries, artist to look at scene
ScrewManew is making his mark in the underground world with his Hard punchlines and energetic flows. Screwmanew will be dropping
his first debut album under the 8th Day music LLC brand Distributing under ingroove whom is most popular for their
Hip Hop influences in the music industry. Screwmanew will be dropping his Debut album called It is wat it is  - on October 8th 2019,
Hitting all major platforms.
You can see music videos from Screwmanew on youtube and other sites we would give you an example by dropping a link too his
latest video. ThrowBack B - which would be his introduction too the world.
IM A THROWBACK B ( CLICK THE LINK FOR VIDEO